Click on the highlighted clients and projects below to view in The Archive.
Ford Motor Company
Merrill Lynch
Citigroup/Citibank
Chemical Bank
Corning, Inc.
Champion International Corporation
Dentsu, Inc.
Nonesuch Records
TransAmerica Corporation
Champion International Corporation
Time Warner Inc.
Miller Brewing Company
Seven-Up Company
Joseph Seagram and Sons
Polygram Diversified Entertainment
United Technologies Corporation
Philip Morris Companies, Inc.
Fiat USA, Inc.
Insurance Company of North America
Interbrew (Belgium)
Yomuiri Shimbun Newspapers
Visual & Performing Arts
Organizations & Festivals
Joffrey Ballet
Brooklyn Philharmonic Orchestra
Charlotte Opera (North Carolina)
Three Rivers Arts Festival (Pittsburgh)
Waterville Valley Festival
Orchestra of Our Time
Banned From Utopia
New York Philharmonic
Israel Festival
Erick Hawkins Dance Company
Israel Chamber Orchestra
Music From Marlboro
World Sound
A Tribute to Edgard Varese
Educational Institutions and Not-For-Profits
UNCF – United Negro College Fund
Carnegie Mellon University NY
City College, City University of NY
Park West Foundation
Frick Foundation
Lila Wallace-Reader's Digest Fund
Municipal Art Society
Citigroup Foundation
Fragrance Foundation
World Monuments Fund
Governments & Governmental Agencies
Consejo Nacional para la Cultura y las Artes
(Government of Mexico)
Hong Kong Economic & Trade Association
(Government of Hong Kong)
National Endowment for the Arts
Artists, Musicians and Individuals
Herb Alpert
Ernie Barnes
Romero Britto
Arthur Carter
Joyce Melander-Dayton
Autumn deForest
Claudia DeMonte
Harry C. Doolittle
Bob Dylan
Shelly Fireman
Francoise Gilot
Anatole Krasnyansky
Zvi Lachman
Ronald Lauder
Lebo
Peter Max
John Mellencamp
Forrest (Frosty) Myers
Alan Seidler
Eliza Thomas
Joel Thome
Steve Vai
Derek Walcott
Ejay Weiss
Frank Zappa
art galleries & auction houses
Sotheby's
June Kelly Gallery
Nancy Hoffman Gallery
Aaron Payne Fine Art
Rymer Gallery
William Doyle Auction Galleries
Ira Spanierman, Inc.
Coe Kerr Gallery
Gerald Peters Gallery
Park West Gallery
selected exhibition bookings
Salvadore Dali's Stairway to Heaven: Illustrations for Les Chants de Maldoror and The Divine Comedy
Bob Dylan Exhibition "Face Value"
John Mellencamp Exhibition "The Paintings of John Mellencamp
Joyce Melander-Dayton: "World's Within a World."
Francoise Gilot, An Artist's Journey:  1942-1987
Oom Pah Pah:  The Great American Band
New American Paperworks
Louis I. Kahn Retrospective
New York:  Art on the Road
California: Art on the Road
Wisconsin:  Art on the Road
Grand Central Terminal:  City Within a City
Sheila Isham:  Recent Work
openings of Major Museums/Corporate/Business
&Organizational Headquarters
Palazzo Grassi (Venice, Italy)
The National Museum of Women in the Arts (Washington, DC)
National Building Museum (Washington, DC)
Lyric – HiFi (New York, NY)
Urban Center Books, Villard Houses (New York, NY)
Portland Museum of Art Charles Shipman Payson Wing (Portland, ME)
The Whitney Museum of American Art at Philip Morris (New York, NY)
Chemical Bank/ChemCourt (New York, NY)
The Municipal Art Society's Headquarters at the Historic Villard Houses (New York, NY)
Philip Morris Companies Inc. Plant (Cabarrus County, NC)
National gallery of Canada (Ottawa)
Institutional Marketing Plans/Research Projects
And Consultations
Saint Louis Art Museum (Saint Louis, MO)
The Frick Foundation (Pittsburgh, PA)
Waterville Valley Center for the Arts (Waterville Valley, NH)
Dentsu Inc. (New York City, Japan)
The Educational Alliance West
City College of the City University New York (New York, NY)
Haines Lundberg Waehler (New York, NY)
TransAmerica Corporation (San Francisco, CA)
Insurance Company of North America (Philadelphia, PA)
The Center for Performing Arts (Yellow springs, PA)
Film/Theater and Book Publicity
"The Perfect Circle" at the Woodstock Film Festival
"Alexander Liberman: A Lifetime Burning"
"Bearden Plays Bearden"
"Red Grooms Film Series"
"Buffalo Bill and the Wild West"
"Grand Central" Documentary Narrated by James Earl Jones
"Paintings in the South" Film Narrated by James Earl Jones
"The Precious Legacy" Documentary
"Champions of American Sport"
"The Hong Kong Film Festival" at MoMa
"Life is Dream" INTAR Theater Group
"Happy Days" Off-Broadway
Selected Recordings/Videos
Verve/Polygram Diversified Entertainment – Zappa's Universe
World Sound Recordings
Vox/Candide – Music of Crumb, Boulez and Dlugoszewski
MMG/Pierrot Lunaire
Nonesuch/Four Saints in Three Acts
Selected Books/Catalogues
Harlem Renaissance:  Art of Black America (Harry N. Abrams, Inc.)
The Villard Houses:  Life Story of a Landmark (Viking Press)
The National Museum of Women in the Arts:  Catalogue of Permanent Collection
Devastation and Resurrection:  The South Bronx
A Dose of Rock 'n Roll
Corporations / Foundations
*Citicorp Foundation / Citibank (New York, NY)
The creation and implementation of a strategic media campaign to focus on programs being funded by Citibank to support community reinvestment (micro-enterprise lending, etc.), and to build public awareness of the Bank's commitment to education and community development activities both nationally and in key Citibank locations.
*Chemical Bank World Headquarters and Chemcourt (New York, NY)
Total planning, coordination, promotion and publicity campaign. Securing the New York Botanical Garden to curate the plantings in Chemcourt and convincing the Department of Parks to accept it on behalf of the City as "A Park on Park Avenue."
*Lila Wallace – Reader's Digest Fund
Concept for national awareness campaign and national promotion for 5-year plan.
*Degas (Paris, Ottawa, New York, NY)
Publicity for major Degas retrospective at the Grand Palais in Paris, including coordination of international press conference; at the National Gallery of Canada in Ottawa, in conjunction with the opening of the new museum; and at The Metropolitan Museum of Art in New York City.
*Milwaukee Art Museum (Milwaukee, WI)
National publicity campaign for Leonardo da Vinci and the Splendor of Poland. Included press event in New York and organization of a trip for major journalists to attend the opening in Milwaukee.
*National Museum of Women in the Arts (Washington, DC)
Coordination and promotion for first museum to deal with women artists exclusively, including all opening events and press conferences. Also promoted major exhibitions.
*Champions of American Sport (Washington, DC)
Publicity for the first exhibition by a national museum (National Portrait Gallery) devoted to outstanding national sports personalities. Also worked on a White House reception.
*Whitney Museum of American Art at Philip Morris (New York, NY)
Coordination and publicity relating to the opening of the Whitney Museum of American Art at Philip Morris, as well as promotion of numerous exhibitions, concerts and special events held in the space.
*Impressionism: Selections from Five American Museums (Pittsburgh PA, Minneapolis MN, Kansas City MO, St. Louis MO, Toledo OH)
Publicity for a collaborative exhibition of impressionist works drawn from the collections of the five museums.
*Palazzo Grassi (Venice, Italy)
Publicity and management of events and conferences (national and international) for opening of restored Venetian museum. Major press event at the Solomon R. Guggenheim Museum.
*National publicity campaign for major special exhibitions "Beckmann and Paris", "Masks: Faces of Culture", "Wonderland", "Vincent Van Gogh and the Painters of the Petit Boulevard," "German Art Now" and "Art of the Osage".
*Solomon R. Guggenheim Museum Re-Opening (New York, NY)
Coordination of extensive media and public relations campaign during rebuilding of Museum.
*Portland Museum of Art (Portland, ME)
Coordination of events and promotion for opening of Charles Shipman Payson Building designed by I.M. Pei and Partners. Press conferences in New York and Maine. Organization of an airlift to Maine of 44 major national and international journalists.
*Mauritshuis (The Hague)
Visibility campaign for the Mauritshuis and its programs in America in connection with the Dutch Master Show at The Metropolitan Museum of Art.
*Wadsworth Atheneum Museum of Art (Hartford, CT)
Publicity for the exhibition "J. Pierpont Morgan, Collector," highlighting European decorative arts from the Wadsworth Atheneum collection.
*Tennessee State Museum (Nashville, TN)
National publicity campaign for exhibitions, "Herb Alpert: Music for Your Eyes", "Arthur Carter Stainless Steel", "South East x South West", "Richard Erlich and the Digital Camera" and "A Dose of Rock 'n" Roll and a Pinch of Country."
*Booking for "Face Value," an exhibition of 12 pastels by Bob Dylan at the Butler Institute of American Art.
*National public relations and coordination for Nothing Like I Planned: The Art of John Mellencamp an exhibition of paintings by John Mellencamp which opened at the Tennessee State Museum in Nashville. John Mellencamp, well known as the musician who co-founded Farm Aid with Willie Nelson and Neil Young, has been nominated for 13 Grammy Awards over the course of his career and was inducted in the Rock and Roll Hall of Fame, has seriously pursued painting for most of his adult life. This is his first museum exhibition.
*Booking, coordination and national public relations for John Mellencamp Exhibition "The Paintings of John Mellencamp" at the Butler Institute for American Art, the Museum of Art DeLand Florida and Morris Museum of Art, GA.
*Public Relations, bookings, and coordination for the Artists of Park West Gallery, (Detroit, MI). Includes: Autumn de Forest, Lebo, and Anatole Krasnyansky
*National Coordinator for UNCF – United Negro College Fund, the nation's largest and most effective minority education organization. Promoted "UNCF – The Art of Giving Back," a groundbreaking art sale fundraiser to benefit the establishment of the "Art of Giving Back Scholarship." The first visual arts scholarship for talented minority visual arts students in its history, "The Art of Giving Back" was an exhibition and art sale of the works of over 40 established, mid-career and emerging African-American artists, and took place in September 2011 at the School of Visual Arts (SVA) Visual Arts Gallery in New York City. UNCF awards 10,000 scholarships each year to students at more than 900 colleges and universities, and supports 38 member colleges whose graduates include Dr. Martin Luther King, Jr., Julian Bond, Spike Lee, Congressman John Lewis, Lionel Richie, Leontyne Price and Surgeon General Regina Benjamin.
*Management, promotion and fundraising for the Hudson Valley Premiere of "The Perfect Circle: The Odyssey of Joel Thome" for the Woodstock Film Festival.
*Management and promotion of "The Mandala Concert," at the Rubin Museum, a collaboration between celebrated composer/conductor Joel Thome and noted artist Harry Doolittle, which showcased both Thome's compositions using mandala forms as notation and Doolittle's mandala paintings. The event was covered in The New Yorker, Time Out New York and The Village Voice, among others, and sold out. The concert featured a number of musicians, including the Scorchio Quartet, named by David Bowie. Also, facilitated the filming of the documentary "Inside the Perfect Circle – The Odyssey of Joel Thome" at the concert by LA-Based film company True Form Pictures.
*National Publicity for "Herb Alpert: Music for Your Eyes Sculpture and Paintings" Exhibition of works by legendary musician at the Tennessee State Museum. Also publicity for documentary film at Walter Reade Theater at Lincoln Center and Miami Film Festival.
*Management and promotion of a tribute to former NFL player and artist Ernie Barnes, entitled "Ernie Barnes: His Art and Inspiration" at the Time Warner Center, in New York City. The Tribute was co-sponsored by Time Warner Inc., the Time Warner Center and the National Football League. The Honorable Jack Kemp, Donna Brazile was co-chairs of the Tribute. The Tribute Committee included the Honorable John Conyers, Jr., Regis Philbin and Kanye West.
*National publicity and coordination for solo show of work by artist Joyce Melander-Dayton at the Textile Center, Minneapolis, MN. Worked with web designer in creation of a new website for artist.
*National and international promotion for "EJAY WEISS: 9-11 ELEGIES 2001 – 2011 for 10th Anniversary of September 11th at St. Peters Church in New York City. Included world premiere of new commissioned piece based on Weiss's paintings by composer Aaron Dai and performed by the Chelsea Symphony Orchestra.
*Public relations and fundraising campaigns to "Save the Wall", Forrest (Frosty) Myers widely acclaimed site-specific sculpture, which has been the "Gateway to SoHo" since 1973. Worked with the artist, NYC Landmarks Preservation Commission and the City of New York.
* Coordination and promotion for the exhibition, "John Lennon and Ringo Starr: A Time Remembered" and "A Dose of Rock 'n Roll," a book of photographs by Nancy Lee Andrews. The exhibition at June Kelly Gallery in SoHo New York consisted of photographs by Nancy Lee Andrews, Ringo Starr's former fiancée. A Ford model-turned photographer in the 1970s, she photographed many pop and rock icons during her relationship of more than six years with Ringo Starr. Photos by May Pang, long- time companion of John Lennon were also included.
*Organization and promotion of "Uniting Painting", a new art form created by artist and noted political cartoonist, Ranan Lurie at the United Nations. The art, which began as 25 canvases at the top of the entrance hall, continued in the form of a carpet down the stairs to the UN Plaza. From there, the installation traveled through the UN grounds to the East River and Roosevelt Island. Secured the participation of the Mayor's office. Also promoted Nepalese Sherpas trek up Mount Everest with three panels from Ranan's UN Show for the world's highest art exhibition.
* Development and execution of the 75th Anniversary of Belmont Race Track for the New York Racing Association. Events management and major marketing effort. Events included an exhibition at the New-York Historical Society, a grand ball, movie trailers and fashion shows.
* Conception, organization and promotion of Congressional Advocacy Day in Washington D.C., while working for American Council For the Arts, favoring federal support of arts, culture and public television. Created and organized a national call-in day for contacting Congressmen. Op-Ed and editorial campaigns. Celebrities brought to Congress included: Garth Brooks, Kenny G, Michael Bolton and Christopher Reeve.
*Conception, production and promotion of Zappa's Universe, a major tribute in New York to rock icon Frank Zappa on his 50th birthday. Publicized recording which won a Grammy.
Client: Polygram Diversified Entertainment
*Part of team that created the New York State Governor's Arts Awards. Promoted and publicized Awards in Albany and New York City.
Client: Philip Morris Companies Inc.
*Promotion for "Mexico: Splendors Thirty Centuries" in collaboration with The Metropolitan Museum of Art and Management, special events, promotion and publicity for "Mexico A Work of Art: Music", a city-wide festival of 28 concerts of Mexican classical music in conjunction with the major exhibition.
Client: Government of Mexico
*Management, coordination and promotion on behalf of the Government of Hong Kong's Economic and Trade Association.  Included: a major reception at The Metropolitan Museum of Art, a film series at The Museum of Modern Art, and the debut of the Hong Kong Chinese Orchestra at Lincoln Center.
Client: Hong Kong's Economic and Trade Association
TO LEARN MORE ABOUT THE FULL RANGE OF CSI CLIENTS, PROJECTS AND SPECIAL EVENTS PLEASE EMAIL:  [email protected]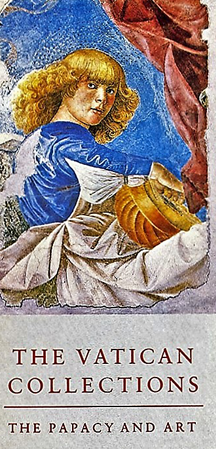 Mirrors of Creation
The Vatican Show
Vatican City, Rome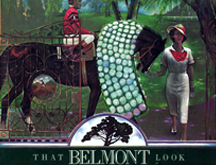 That Belmont Look
The New York Historical Society, NYC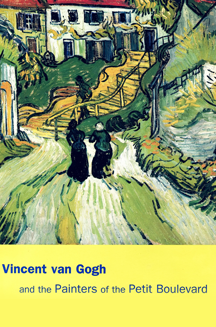 Vincent van Gogh and the Painters of the Petit Boulevard
The Saint Louis Art Museum, MO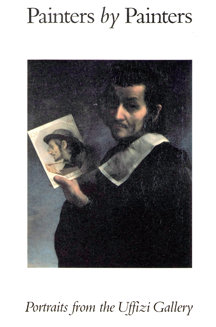 Painters By Painters
The National Academy of Design, NYC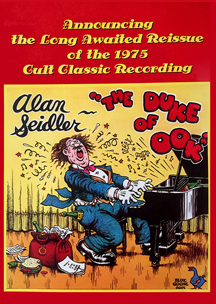 The Duke of Ook
Merkin Concert Hall, NYC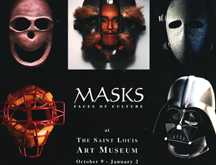 Masks
The Saint Louis Art Museum, MO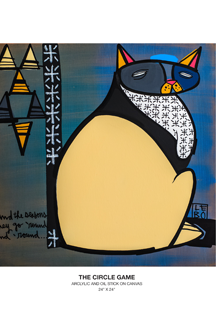 The Circle Game by Lebo
Museum Tour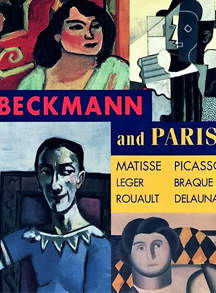 Beckmann in Paris
The Saint Louis Art Museum, MO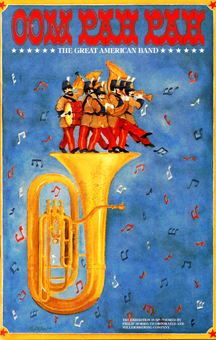 Oom Pah Pah
The New York Historical Society, NYC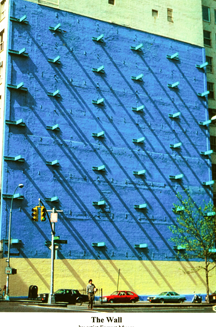 The Wall by Frosty Meyers
SoHo Landmark Preservation, NYC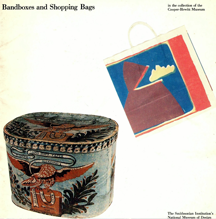 The Shopping Bags
Cooper – Hewitt National Design Museum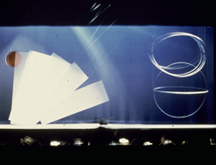 Socrate
The Beacon Theater, NYC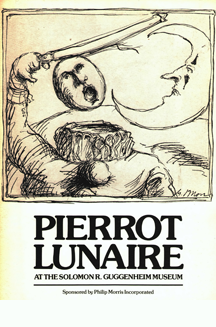 Pierrot Lunaire
The Guggenheim Museum, NYC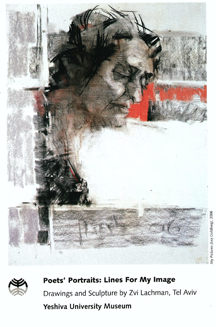 Poet's Portraits:
Zvi Lachman, Tel Aviv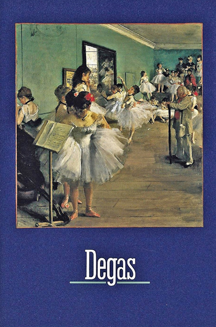 Degas
Metropolitan Museum of Art