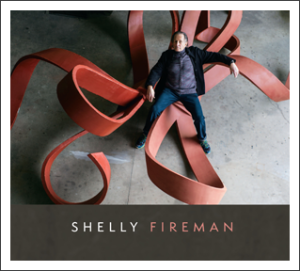 SHELLY FIREMAN
Shelly Fireman, sculptor and noted restaurateur studied briefly at the Sculpture Center and the Art Students League for his first formal training. Following that, Fireman began the process of self-education approaching sculpting with the same artistry and intense commitment he brings to his restaurants.
Fireman's sculptures are bold, witty and liberated– often dealing with Fireman's ironic sense of life and keen observation of the world around him.
For the past few years, Fireman has been honing his skills in sculpting, creating pieces in his home / studio in Camaiore, Italy, where he is surrounded by artist friends and acquaintances. Inspired by the natural beauty of his surroundings, he works closely with the local foundries to create his pieces of art.